Breakthrough investments
We invest in early-stage companies whose products and services enable the poor to transform their lives. We also support our companies with the tools, networks, technical assistance and strategic guidance needed to succeed and scale into long-term solutions to poverty.
We develop leaders disrupting poverty
We build leaders with the skills, determination and moral imagination to challenge the status quo. Our Fellows Program develops extraordinary individuals with the knowledge, support system and practical wisdom to unlock their full potential to drive social change.
We create platforms that drive change
We uncover practical insights from a diversity of experts to further your ability to drive social change. We are diverse and united by a burning desire to change the world. We believe in action, commitment, and supporting each other.
---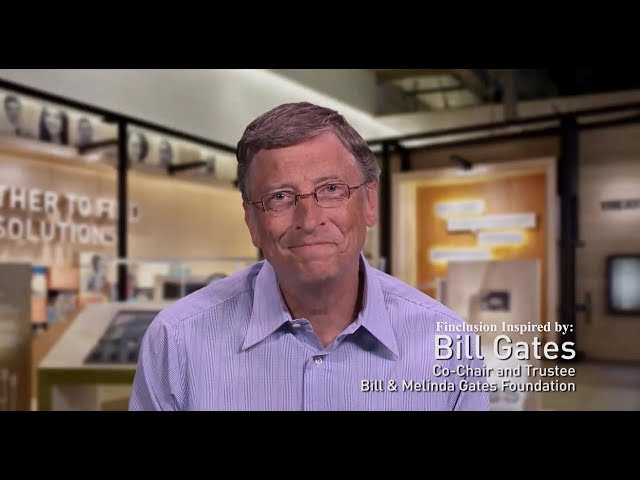 Finclusion
Financial services for the 2.5 billion unbanked
Access to safe, easy and affordable financial services by the poor and vulnerable groups, disadvantaged areas and lagging sectors is recognized as a pre-condition for accelerating growth and reducing income disparities and poverty. To overcome the impediments and to serve the financially excluded Finclusion.com offers a comprehensive multi-channel solutions.

---
Astana Internationl Small Business Stock Exchange
Helping small businesses around the world to get funded and investors to get access to promising markets
Small business constitutes a major force in the global economy. There are more than 250 million small businesses in the world, and they generate about 70 percent of the gross domestic product (GDP). The millions of individuals who have started businesses have shaped the business world as we know it today. Some small business founders like Henry Ford and Thomas Edison have even gained places in history. Others, including Bill Gates (Microsoft), Sam Walton (Wal-Mart), Steve Jobs (Apple Computer), Michael Dell (Dell, Inc.), Steve Case (AOL), Pierre Omidyar (eBay), and Larry Page and Sergey Brin (Google), have changed the way business is done today. Still millions of others have collectively contributed to our standard of living.
Read More
Aside from contributions to our general economic well-being, founders of small businesses also contribute to growth and vitality in specific areas of economic and socioeconomic development. In particular, small businesses do the following:
Create jobs
Spark innovation
Provide opportunities for many people, including women and minorities, to achieve financial success and independence
In addition, they complement the economic activity of large organizations by providing them with components, services, and distribution of their products.
---
iRobots
A cloud based robotics
Cloud Robotics: One remorse superpower central-machine for better AI; Dynamic Algorithms: For better self-learning machines; Real a Time Micro Controllers: an operating system for micro-controllers that makes small, low-power edge devices easy to program, deploy, secure, connect, and manage; IoT as a service: For a glass of milk you don't have to buy a whole cow...
---
Body Chip
Your body is your ID
Body Chip eliminates the need for keys, ID's, wallets, medical files, passwords and credit cards.
Why do we still have to lug around several different credit cards, or keys for irritating doors to the car and the office, when technology has far surpassed the need for any of them? Lots of people are moving to store these sorts of things in their smartphones, of course, using services like Apple Pay and smart locks. But phones can be lost and hacked. So a growing number of people are opting for something even more invasive, and arguably practical: a surgically inserted microchip

Read More
---
iBanks
Banking Operating System
Next Generation Banking; Built in KYC, AML, GDPR, Reporting; Upgrading banks; downgrading costs.
Plug & Play. Ready to go. Zero up-front costs. Pay per Transaction. Blockchain-ready. KYC and AlgoAML built-in. Local and international Regulatory Reports. Advanced General Ledger. GDPR compliance. Innovative business models and built-in money-makers together with an extremely pleasurable customer experience.

Read More
---
KYC.org
Know your customer
Big Data. Deep Web. Dark Web. Biometrics. Social Media Footprints. Remote Verification - all you really need to know and the traditional KYC services cannot provide you.
KYC.org combines ID Verification, Identity Validation, Financial Status, Remote Enhanced Due Diligence including source of funds, Online Tracking, Social Network and Document Verification for a complete solution to establish the real-world identity of consumers.

Read More
We leverage advanced technology including Big Data, Dark Web, Bio-metrics. Social Media Footprints, Remote Verification, Facial Recognition, AI and Machine Learning. KYC.org helps businesses meet regulatory compliance including KYC and AML, reduce fraud, and provide a safe, secure and painless customer experience.
More: kyc.org

---
---